Amsterdam Creative Agency Map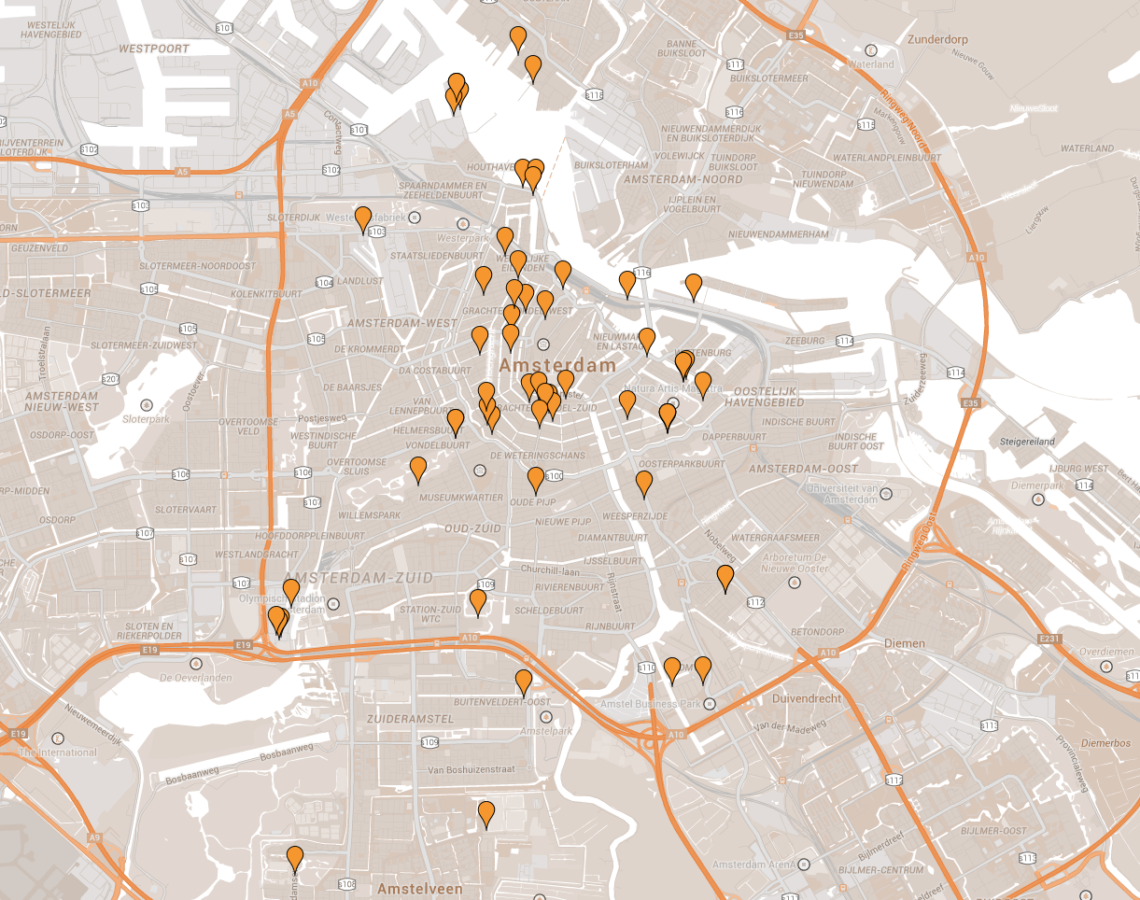 Over the past weeks I've been searching a lot of the creative / communication / digital / 360 / PR / Unicorn agencies in Amsterdam, visiting their website, looking at their work. I gathered a few addresses on a map. So I thought I would share them with you. I'll try also to setup a little Top 10 of the best websites, there are some really nice ones.
and here is the Map
View the map in full size – I know 520px wide is too small. And the "full screen" button on the embed code doesn't work yet. Map Engine is still in beta version.
And of course I haven't listed them all, share your tips in the comments please. You can also embed it somewhere else if you want: <iframe src="http://mapsengine.google.com/map/embed?mid=z5PzciJmnfps.k_UQ0e2LDsXA" width="640″ height="480″></iframe>
PS: The new Google Map Engine Lite is pretty awesome. You should try it. I found it much handier to use than the previous google "my maps" crappy stuff.