Apps for small Companies and Freelancers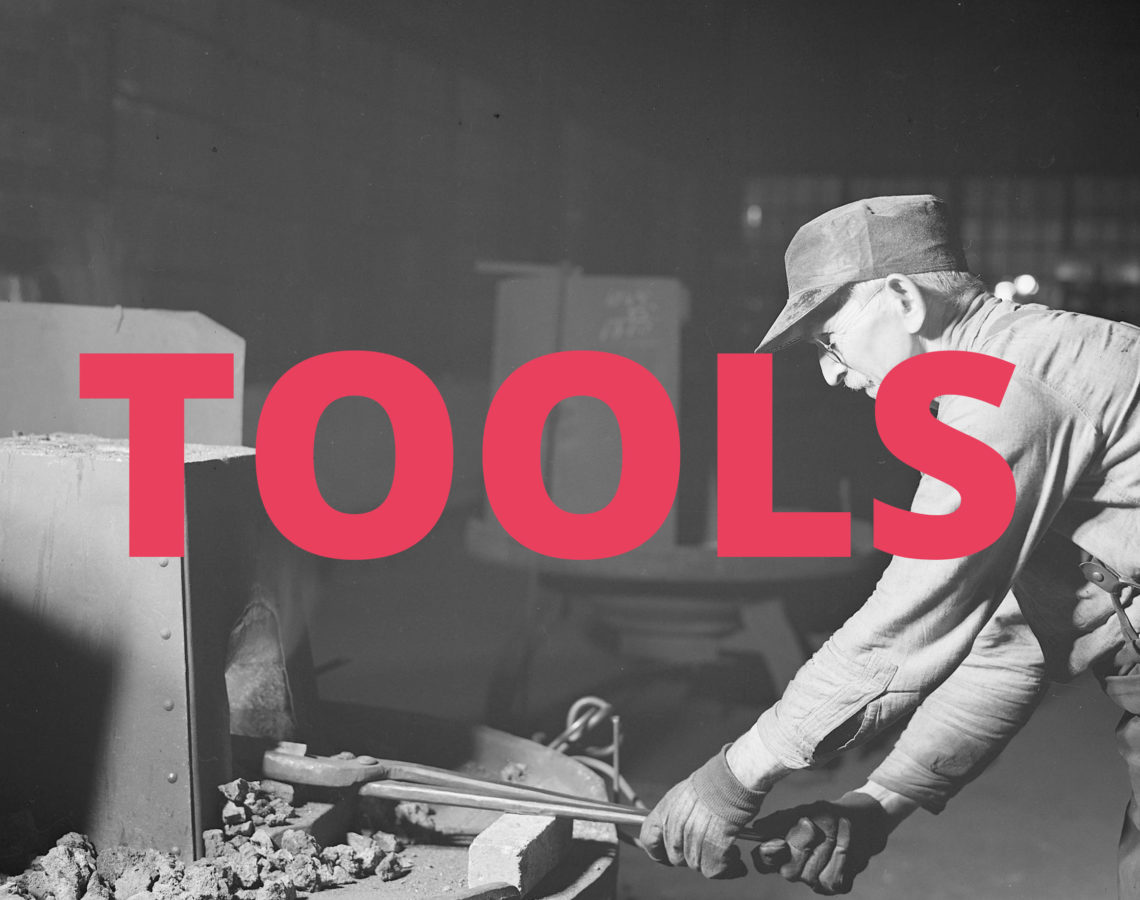 As a small company, you need tools that will help you achieve your daily business easier. From project management to time-tracking, the possibilities are endless. Here is the list of apps I use almost on a daily basis.
I came up with this list mostly because I'm curious to have your feedback. Do you use some of them as well? Or did make a different choice? Why?
Project Management
Trello – Collaborative task management
When working with clients or partners this software will come in handy. It is super easy to use and setup. You don't need any training to learn how to assign, comment, make checklists or attach medias to each task.
+ It is free. The simplicity.
– The design of the app.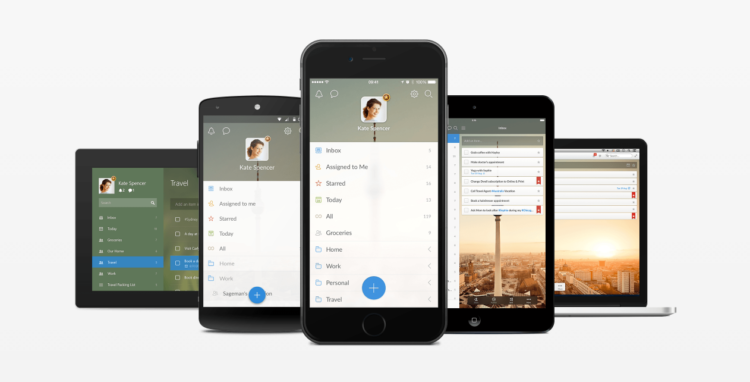 Wunderlist – Synchronised todo list
The main tool when it comes to prioritizing my day. I really like the fact that you can assign reminders to any task by just typing "tomorrow", "next Monday" into the label.
+ It synchronizes with your phone
– It has just been bought by Microsoft…
---
Communication
Franz – one app to rule them all
This app is really nifty. You can access and respond to all channels from within one app. It supports Facebook Messenger, Skype, Slack, Whatsapp, Twitter, HipChat, etc..
+ It's free
– It's a bit buggy sometimes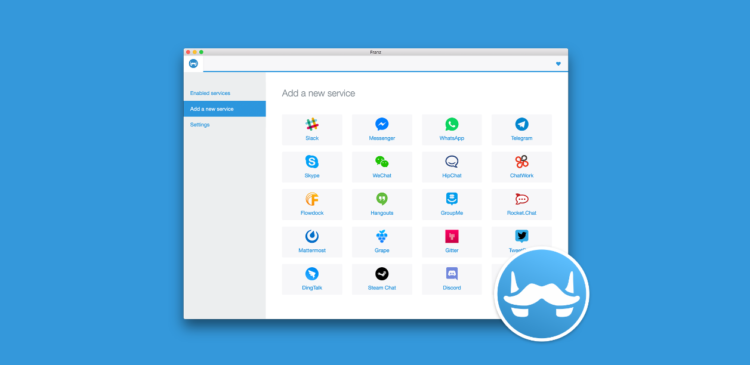 Slack –  chat, but better.
A great tool to replace chat tools like Skype groups.
+ You can categorize the discussions and it integers with multimedia content
– Almost none of my clients use it
Calls – old-school communication
I have a flat-rate plan, but sometimes I use Skype, Google Hangout or WhatsApp when it comes to calling abroad or having group discussions.
Google Inbox – if email had a baby with a todo list
In the beginning, I was a bit suspicious about this one. It takes a little while to get used to it.
+ The boomerang option, remove an email from your inbox and have it reappear 1 week later.
– Threaded conversation: I tend to get really confused with them.
---
Administration
Toggl – time tracker
A basic time tracker app that helps keep an overview of the time spent per project/client.
+ It free but limited
– I find the project/client suggested results not super handy. Also adding logs afterward it pretty confusing IMO, I always struggle to get it right.
Zoho Invoice – invoicing
This is a huge time saver especially if you have recurring invoices to send.
+ You can create and send out your invoice per email in 1 click.
– The layout design is quite bad. A designer would go nuts here.
Zoho CRM – CRM for beginners
I've started to use this mostly for testing purposes. But the good thing is once a contact is registered in Zoho CRM it is automatically sent to Zoho Invoice.
+ The integration with Zoho Invoice
– Too complex and not user-friendly enough
Google Drive – the cloud storage ($96 / year)
Almost all my documents are stored in my Google Drive (Business Edition) with 1 To of capacity. I also have an extensive use of Google Docs, Sheets and Presentation. It did replace entirely Microsoft Office / OpenOffice. The sharing and collaboration options are just soooo helpful.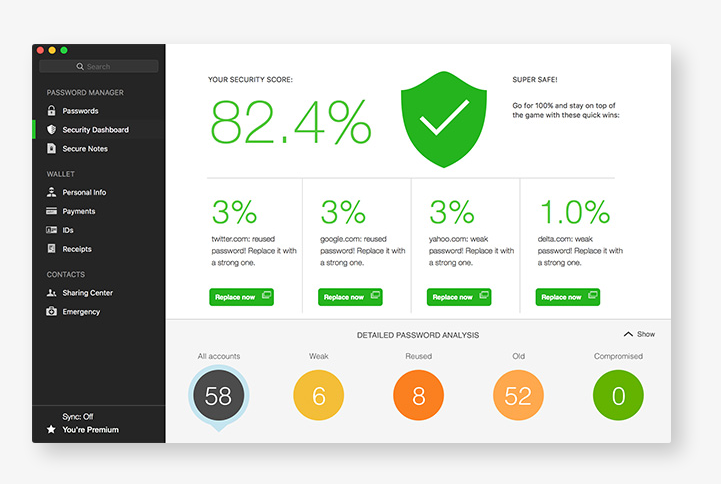 Dashlane – no more passwords  ($39.96 / year) 
If there is one app you need to start using today it is a password manager. It is a huge time and trouble saver. Dashlane remembers all my passwords, logs me into almost every website automatically and can store "sensitive" information.
Crashplan – saves your ass ($59.99 / year)
I never had to use it so far however Crashplan is just the last security line if everything else fails. I've set it up to backup my entire Synology. Read more about the setup here.
Evernote & Scannable, notes + scans
Once my favorite app, but seems like I'm using it less and less. I still use it to scan & archive paper documents.
Expensify – tracking your expenses
Keeping track of all your expenses is probably not your favorite thing to do. With Expensify you just need to shoot a picture of it, the date and amount will be extracted. You'll be served with a nice PDF report at the end of the month. Big time saver.
Grammaly – Write better
The free version will help you improve your written English.
Total yearly costs $186 of the whole setup
And then I have all the apps & services I use to get the proper work done: But that's for another post.
And you? What are the apps you could not live without in your entrepreneur role?