Coworking spaces in Basel and other cool work environments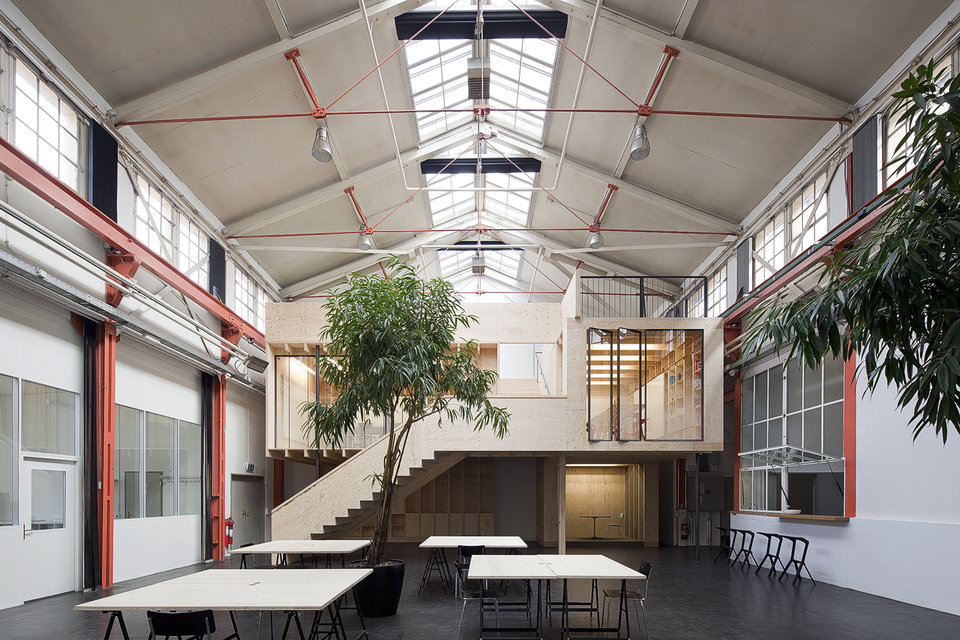 Are you looking for a place to base your startup? Or are you a freelancer looking for coworking spaces in Basel because you are sick of your home office? I have gathered a couple of places that might suit your needs. I did not try them out all, yet.
[edit] I'm regularly updating this post, so if you open a new spot, send me a mail. See the edit history at the end of this post.
The coworking spaces
Full map at the bottom of the post.
The cheapest option and right in the center of the city. The Unternehmen Mitte Café downstairs is the perfect place to work for an afternoon. They have a very interesting concept where you do not have to consume anything. You can just go there an enjoy the free (and unreliable) Wifi. I've personally given up on this option, too noisy/busy.
The actual coworking spaces are on floor 1 and 3. The 3rd floor is very quiet. You can bring your own chair. The ones provided are not great if you spend the whole day working there. Some people also brought some pieces of furniture to stock their belongings. The first floor is busier.
Monthly: starts at CHF 200 (only fix desks)
From events to coaching for startups they offer it all. The academy is also looking for volunteer experts and mentors to help their startups grow. They are located in the city center, right next to Aeschenplatz.
Daily rate: CHF 21 (only possible with a 24 half-day entry card: CHF 250)
Monthly: starts CHF 350 (flex-desk)
This is the perfect place to go if you work in scenography or in the cultural domain. A central coworking space. Nice design chairs and a focused atmosphere. The lack of kitchen can be a problem for some.
Daily rate: CHF 30
Monthly:  from CHF 480
Kleinhafen opened in 2016. This coworking space is was based close to the German border and offered an inspiring view of the harbor (see video below). Kleinhafen now moved closer to the city center (Felbergstrasse).
Daily rate: CHF 27
Monthly flex:  CHF 450
Right in the center of the city. It's the closest option to the train station. The opened in February 2016. Is it still open?
Daily rate: not possible
Monthly: CHF 300
It opened on Feb 1st, 2016 and is the first coworking space in Basel (Switzerland even?) especially dedicated for craftsmen.
Daily rate: 8 CHF / hour
Monthly: CHF 390 all inclusive
This workspace used to be based just behind the French border, in Hegenheim. It is the cheapest solution for a monthly usage, but the most expensive per day. They do not advertise their prices on the website. The space now moved to the city center of Saint-Louis.
Rate:  no rates disclosed on the website
A new space, opened in 2017  is located right behind to the train station. With access to a fitness room and billard. The fix desks are on the 5th floor separated from the hostels.
Daily rate: from CHF 25
Monthly: CHF 350
Clearly on the high end of the spectrum with their CHF 420 for 2 weeks. But you get to work from within iArt on the Dreispitz.
2 weeks: CHF 420
Monthly rate: CHF 820
In the core of Kleinbasel. Probably the best option for the summer if you want to have a swim over lunch.
Daily rate: CHF 20
Fix desk: CHF 400 / monthly
A project of Job Factory, a company providing job opportunities for young people. Plenty of room.
Daily rate: CHF 20
Flex desk: CHF 350 / Monthly
A space in Sankt-Johan. They meet ever Thursday for a lunch.
Daily rate: 4 days for CHF 80 to use in one month.
The big players are coming in town. Early in 2019, Spaces opened its fancy looking (at least on the photos) location.
Daily rates / Flex desk: No prices on their website. They say they are flexible.
A bigger player. Also one of the more expensive spaces in Basel
Daily rate: CHF 45
Flex desk: CHF 499
The Impact Hub is open.
Daily rate: CHF 25 / 35
Flex desk: CHF 395
Very close from the Badischer Bahnhof. The coworking offers long opening hours (7:30 am to 8pm) for flex desk. Also the prices model has loads of option from day passes, 1 day a week membership to the full fledge 6 desk room.
Daily rate: CHF 30
Flex desk: CHF 350
Other cool work environments
Office space to rent
Stellwerk is not a coworking space but they rent out rooms for creative people.
R105 is specially dedicated to creative/art/culture related workers.
Unterdessen is an organization providing a temporary office in buildings with having to be repurposed. You might need Google Translate, the website is only in German.
Incubâle fixdesks from CHF 350 per month.
Business Park in Reinach
FlexOffice right in the center of the city. Plenty of available option for your private office
Launch lab: This used to be a coworking space, now they only rent (cool) spaces for your event or workshop: launchlabs.ch.
The Coworking spaces in Basel Map
All the spots listed above on a map. Red = Coworking, Green = other places
Did you hear of any other spots? I'm pretty sure there must be some creative agencies renting out some of their desks as well. Let me know if you have something.
Photo credit: Stereo Architektur GmbH, Lukas Schaffhuser 
Edit history
23.08.2019
LifeHub rebranded as Hyve

Added:

Nike Coworking, Wörking, Impact Hub Basel (not yet open), Spaces, Office Lab, the temporary space co_WORK.SPACE_lab

Moved

: Kleinhafen moved closer in town, leaving it harbor spot. Secret'ariat went to Saint-Louis city center.
Previous edit