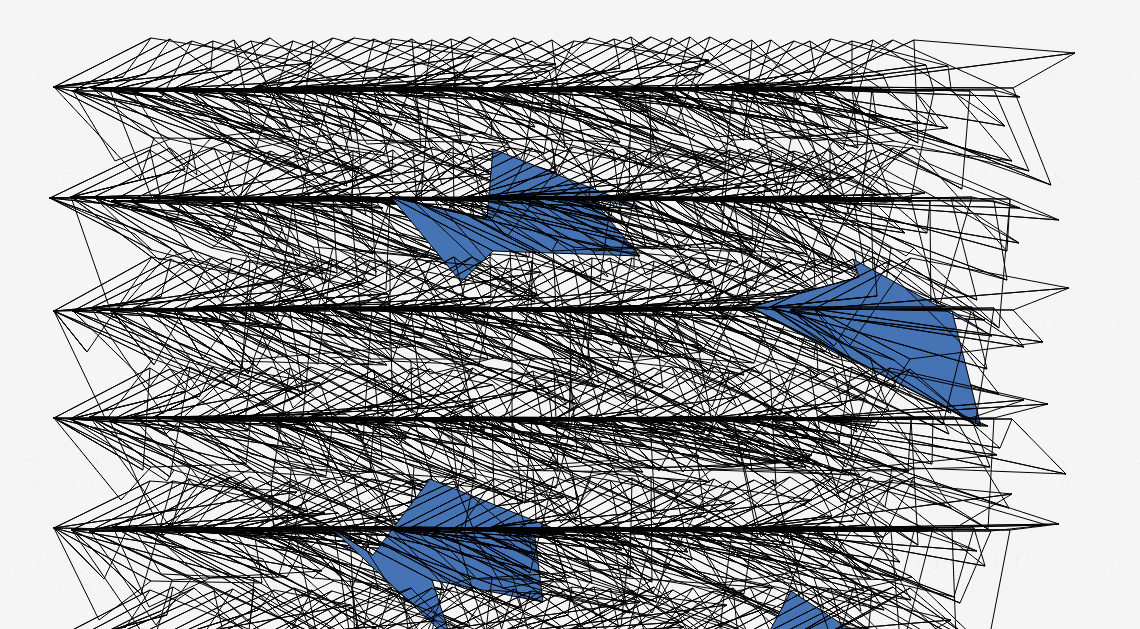 For over 3 years now, I've been a freelancer. The first 2 years were pretty rough. Life felt like a roller coaster. But I'm quite satisfied with my third year. Business is starting to build up and things are looking a bit more structured.
Since starting, I've made a lot of mistakes. Some small and some much bigger.
So, if I had to start over, what would I do differently? If was able to travel back in time and mentor myself, what would I tell that guy?
Communication*
Here is probably the biggest mistake I made: In the beginning, I called myself a Digital Strategy Consultant. Even though that's actually what want to do, it's a hard thing to explain.
When I met new prospects/clients/people for the first time, I'd tell them something like this:
I can help your company find the right channels and actions to become more efficient with your online channels.
Today, I've changed it to this:
I do Adwords, Facebook ads, SEO, newsletters and help you become visible online.
Huge difference! Okay, the second pitch doesn't describe everything I do, and there's more in the "operational space". But the message about what I do is very clear for the person on the receiving end. Clients are directly able to associate me with specific challenges they may have. And the solutions I can provide for them.
Also, the term Digital Strategy tends to be very vague. I could be involved in marketing or the digitalisation process, for example. I could even be offering complete digital business transformations, which I don't and can't do.
*Note the irony that I'm telling the earlier me about communication… and he's supposedly someone who's selling communication and marketing services.
Coworking
At first, I worked a lot from home and spent a lot of time alone in my office (a small spare room). My aim was to save money, to be as frugal as possible. I was burning cash in the first months; the runway was getting shorter and shorter. I'd sometimes go to cafés for a while, so I could at least get some different air.
But after around 9 months, it was time for a change. I started to work from different coworking spaces. Again, big difference. While I was working at home I had to spend a lot of energy just trying to focus on working; in the coworking space I could use this same energy actually getting work done.
Also, coworking spaces are perfect for networking. You'll probably find partners, clients, mentors or just people you can ask for feedback, second opinions, or advice.
And they are inspiring (some of them..). During your coffee break you'll meet branding experts, javascript developers, entrepreneurs and insect cooks!
I have a blog post about all the coworking spaces in Basel. I'm trying to visit them all, but I'm not there yet. New ones keep popping up like weeds. Which is great.
Admin
One tool that had a lot of impact for me was Zoho Invoice, a cheap and powerful invoicing tool that lets you create templates and recurring invoices. I used to do these tasks manually in Excel. Yes, you'll save 50$ a year by not using it, but I am gladly exchanging those funds for convenience and peace of mind.
Also, reporting suddenly became very easy. I was able to understand much more about the contracts I was working on. How much revenue did this client generate? Which clients were less profitable? All the information was just a few clicks away.
Track your time! It took me a year to finally start using Toggl (a time tracking app). Even though it can be a pain to think about, at the end of the month it's very useful. If you have long projects, it's usually very hard to know exactly how many hours you've spent on them over the course of a few months. Toogl can also give you crucial insights into your profitability.
Note: I've just discovered TimelyApp, an app whose creators claim will track your time without you even needing to think about it. I might try this one.
Finances
Pricing structure, costs, hourly rate vs value-based rate. There are a lot of topics I've learned a lot about in the last 36 months. But I'll keep those for future newsletters.
Conclusion
I must have done some things right too since I'm still active as a freelancer. It may be that all the mistakes you make along the way help you to keep improving and going forward.
So maybe I should be looking forward to making more mistakes?
That's it!
Based on what you now know, what would you tell your past selves?"
This article was initially posted in my Sunday newsletter. Make sure to register for it if you want to be the first to know about it. Just scroll to the footer.