Top 10: Beautiful Charity Websites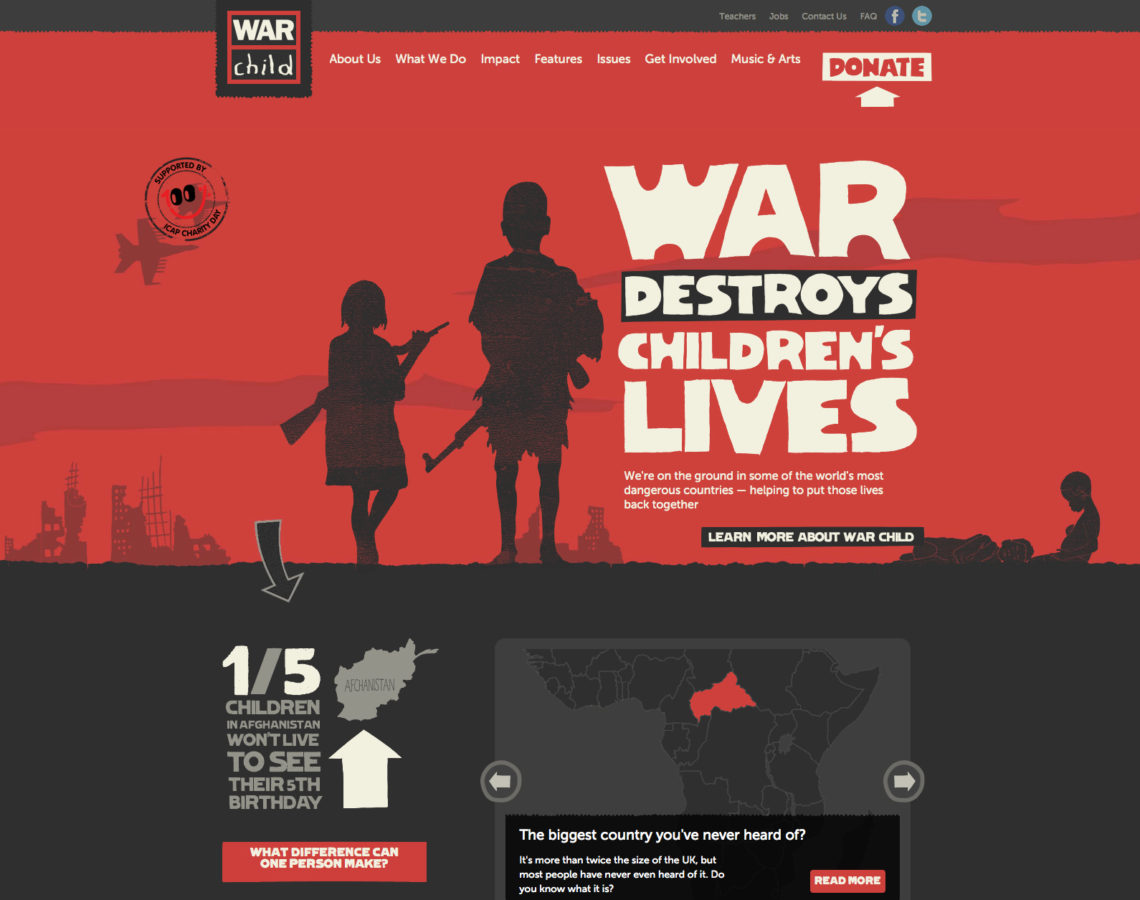 This post has been laying for long in my drafts. It was hard to find enough content to finish it before sharing it with you. If you have some nice links, please share them here.
The "Charity Top10" is purely based on the homepage design of those websites. I didn't take the UX, the content nor the functionalities in account. And yes, sometimes the homepage is great but then when you digg into the website you can get disappoined. This can happen, but I wanted to focus on the first impression a visitor gets when reaching the index.php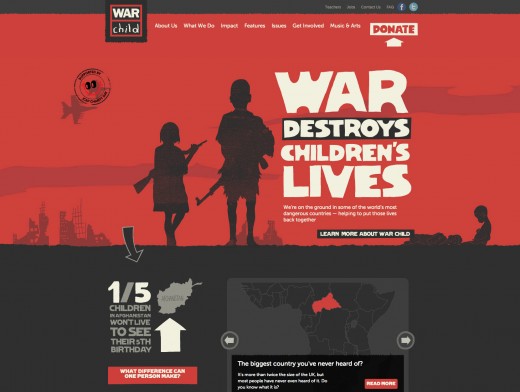 This site is clearly my favorite. The clean and actual illustrations are great. Nice font design too. Perfect! The page "What we do" is also a neat one.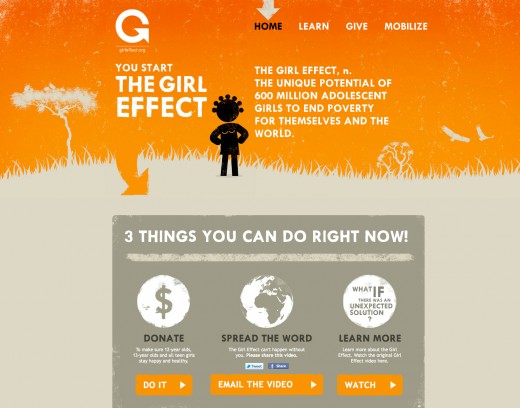 Almost a nice as the War Child website. It's also a must-see. Pure illustration, really 2011! I'm wondering if their entry page doesn't turn off too many visitors (the question).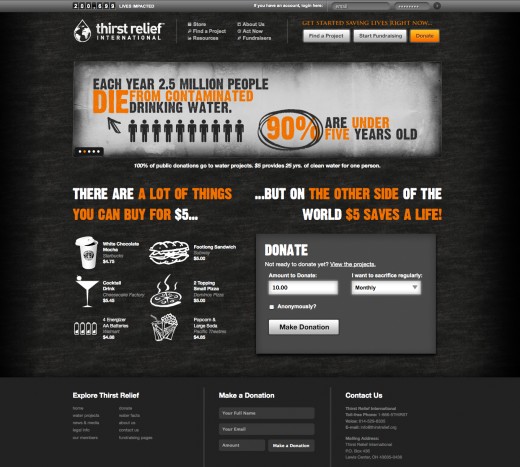 Somehow I like the dark background. But there are too many different font sizes.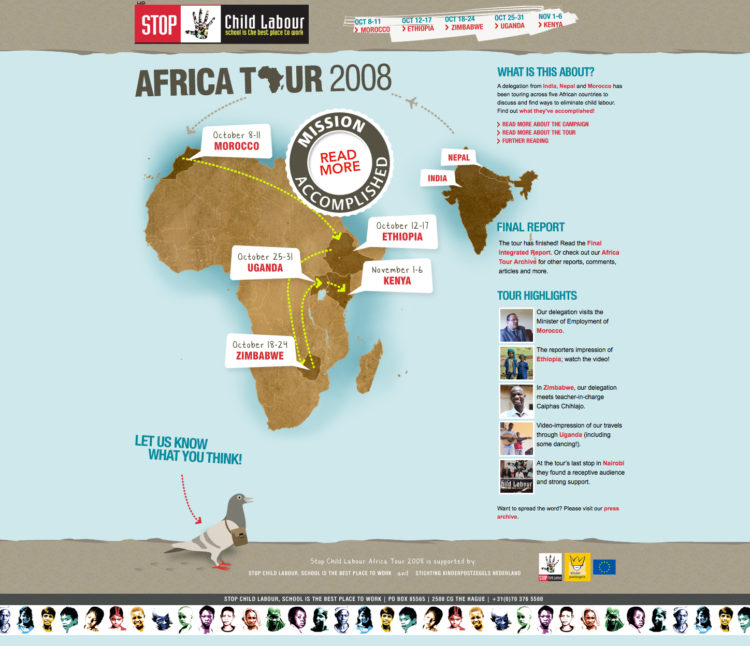 An pretty old website. The problem? When you visit the this page, you get really disappointed.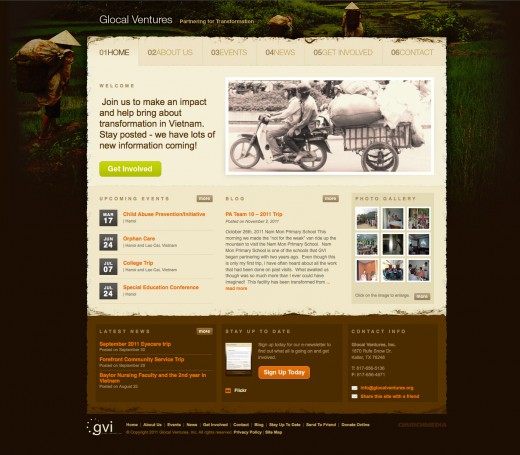 Nice design, but it feels a bit outdated. Two years ago it would have made it into the Top3. Why do you need to put numbers before the words in the main menu?!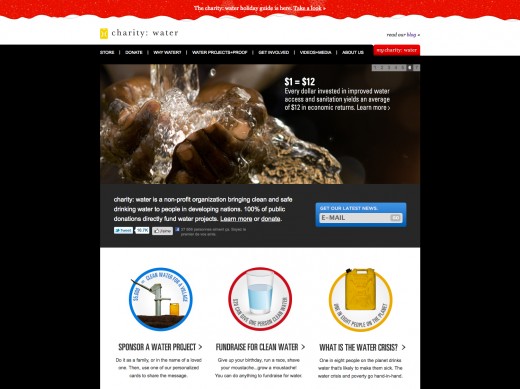 This chart couldn't be complete without Charity:Water. They should be an inspiration for all Charity webdesigner/fundraiser.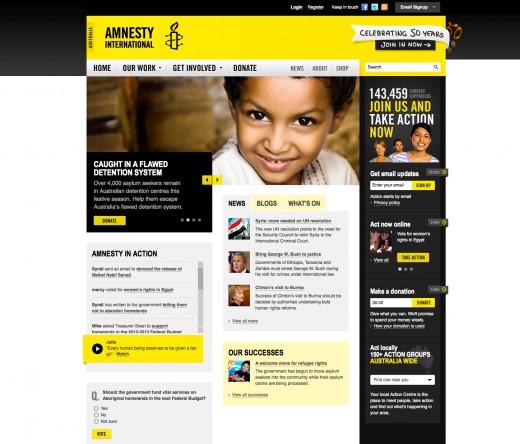 Aussies have something with websites these days. Have a look at this campaign (article in French).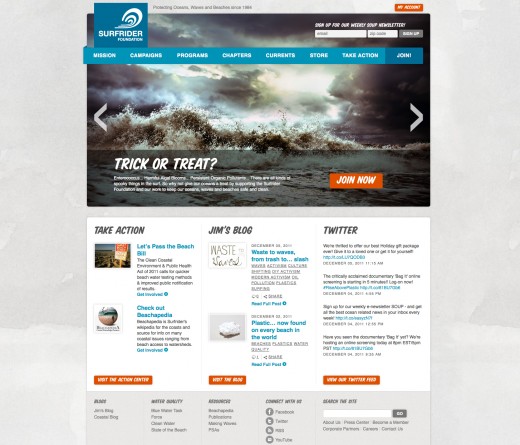 Yes, you can say it: it's only because of the picture I've selected the website. But that's not complety true. I like the fact the photo goes behind the main menu, the fonts for the titles are awesome too.
* WordPress converts 8+) in this simley, whatever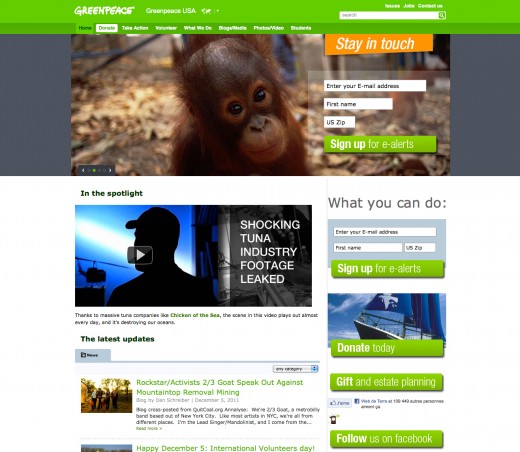 I'm not totally convinced about this choice. Tell me: why should I keep it? Or drop it?
WTF* is #10
Ha, as always I lie about the number 10. Now it's up to you to decide which charity website is missing here. Drop your links in the comments.
* Where The Fried