New website design & new projects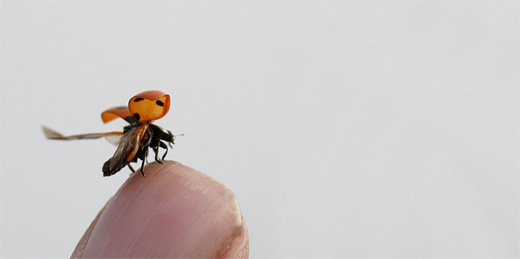 [FR] Salut, j'ai pas mal bossé pour améliorer l'ancien site, le rendre plus dynamique, plus lisible. Mais je voulais garder la charte visuelle initiale. J'ai ajouté une section « projects » dans laquelle vous trouverez un petit aperçu de mes projets actuels. Par ailleurs je cherche toujours un taf' (idéalement) à 60-80%, donc si vous connaissez quelqu'un qui aurait besoin de quelqu'un comme moi, n'hésitez pas à lui envoyer mon contact. Merci d'avance l'équipe!
[EN] Hello all, as you can see I've updated the whole design of the website. I wanted to keep the same basis while improving it a little bit. The main change was the font switch. I hesitated for a long time, but finally decided to switch to Arial for the main text (but I still love you Georgia). I'd be happy to hear your comments regarding this new design. And yeah, I've finally decided to show you my face. Thanks a lot to Nancy who shot this cool pix and to Thomas who helped us.

Besides the blogging, I'm working on a few projects and here they are.
The Hall of Friend
I needed a place where I could showcase creative stuff made by my friends. A basic link page would have been so 2004. I might add a comment feature in order for you guys to summit your feedback… I'll do it when I'll have some time. See Idriss's work, he's the one who inaugurate the space. More pictures are available on his website.
Note: this project is now offline
Café Vert TV
We are really in the early stages of the project. But the main ideas is to show creative sustainable information with moving image. If you'd like more information about the project follow us on Twitter or contact me directly.
Zero Race
I talked a little bit about this project in a previous post. If you have ideas how we could improve the project or if you're willing to help. Contact us through the Zero Race website or via the Facebook fan page.
And yeah, I you know someone who'd be interested in hiring me (idealy) on a 60-80% part-time basis. Please forward him my contact details. Thanks in advance for your help.