How to choose a Property Management System for your hotel?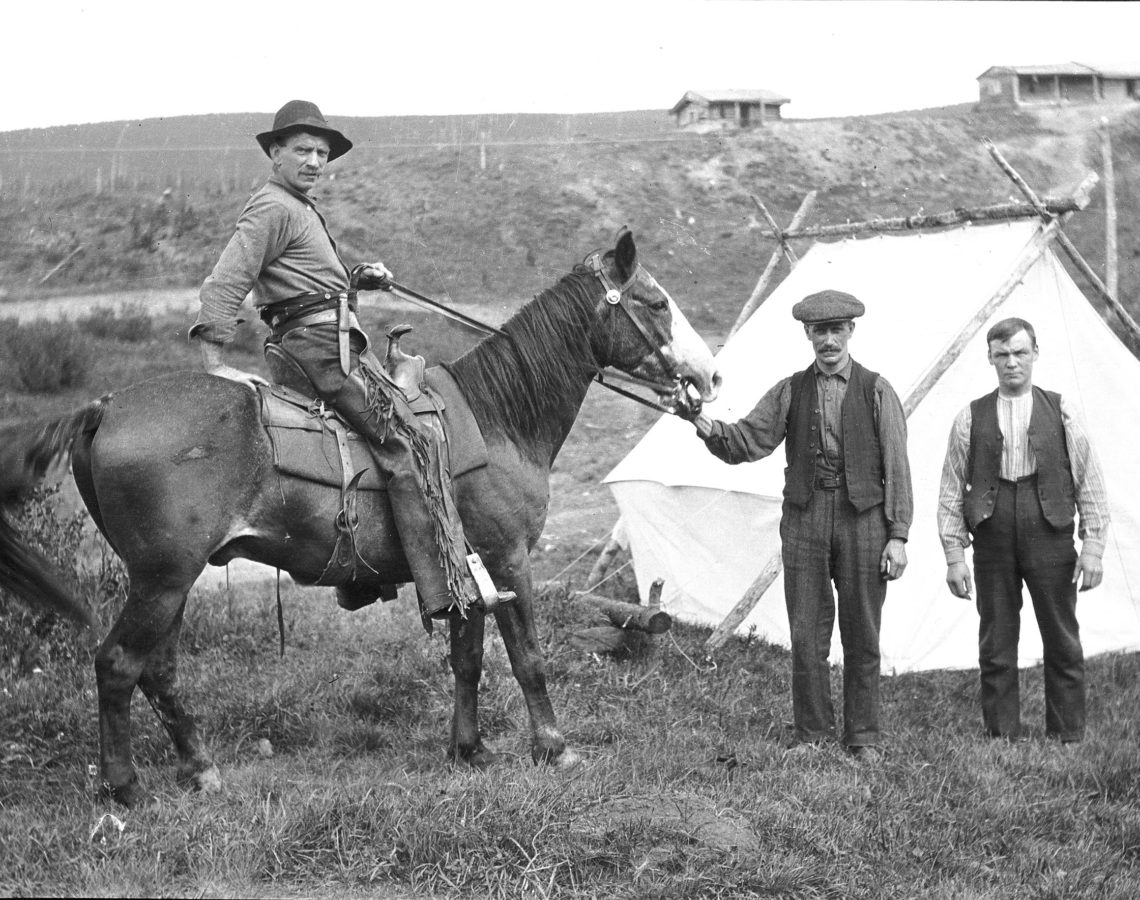 Are you a hotel owner and get most of your reservation through Booking.com? Does this Online Travel Agency (OTA) represent 80% or more of your revenue? This is a risky strategy, but it can be improved by diversification.
Being present on several OTAs (Booking, Expedia, hotels.com)
Will drive more traffic and bookings to your hotel.
Will reduce the risk of dependency towards one OTA. What if suddenly your listing is removed (even temporary)?
Will allow you to reach new markets. Each OTA is more know on its specific markets (Expedia: US, Ctrip, Agoda: Asia).
The are a lot of OTAs (this guy registered 450 of them…) But you should stick to the most know ones. Here are a few stats from 2014 to make up your mind. I don't think it changed that much since then.
And the nightmare starts
Once you are present on a couple of platforms, it become a nightmare to keep them all up to date. The risk of double booking is high. And the time to keep the data up to date is just a waste of resource. That's why (one of the reasons) you need a Property Management System.
What is a Property Management System?
I made you this illustration to show you how the whole system works.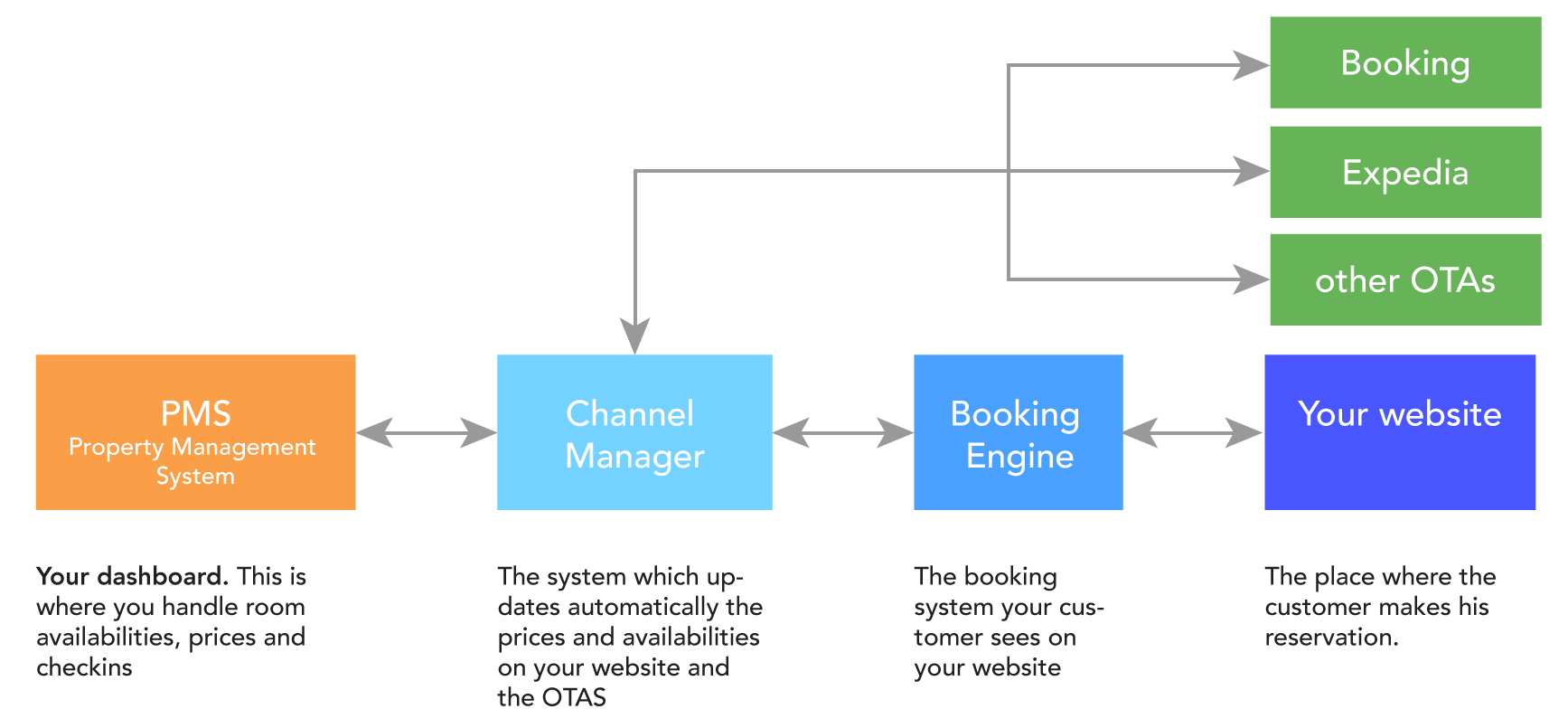 The checklist: choose a PMS and a channel manager.
With this in mind, it is now time make a choice from hundreds of options. Note that usually the channel manager comes together in bundle with the PMS. I've setup a list of questions you should ask yourself before making a final decision.
User experience
Is the interface available in your language?
Is there are iPhone/iPad App to do the checkins?
Is it easy to use?
Is it in the Cloud? Can I access it from everywhere without installing a software on my device?
Pricing
How much is the "setup fee"?
How much does it cost per year/month?
Are there additional costs for example when you add a new OTA, a new room, etc?
Front desk
Is the calendar view easy to use?
Can it produce invoices?
Can I move/split/update bookings?
Can you add items to your bookings (breakfast, minibar)?
Can you check in/out guests?
Booking Engine
Is it possible to track conversions via Google Analytics easily (e-commerce tracking) ?
Is the booking engine available in all the language of your website?
Are there any commissions for each booking made via the engine?
How many sites/OTAs is the channel manager able to be connected to?
Which currency does the service offer?
Can you customize the booking engine to your brand's design?
How does the communication sent out by the Booking Engine look like?
Is the booking Engine responsive (mobile-friendly)?
Stats and reporting
Do you get all the numbers you need?
Can you see which OTA is performing the best?
Training
Is training included in the setup fee? Or will you how to pay additionally?
Other
Lots of questions and I'm sure there are many more.
Where to start?
You could have a look that those services: Littlehotelier, SiteMinder or even a Swiss solution Base7Booking. Do you have other advices to make an even more "enlightened" choice? Would you recommend a certain PMS?
I can help you implement such a system for your own property. Recently I've worked for a Swiss hotel, helping them to improve their online presence and reputation.