Au Fil de l'Eau, a Hotel and Restaurant with an amazing view on the Geneva Lake needed it digital presence to be improved. After a change of owner and name, they need someone to improve the online channels.
My Role
Enhance the online reputation & SEO.
Optimise the existing channels (social media and booking platforms.
Unify the presence visually and content wise.
The results
An increased visibility
An important part of the work was to improve the ranking of the venue on Google. This in order to make sure the customers would find the restaurant. We managed to double the visibility of Google Place listing and highly increased clicks-through rate to the website. Below you can see the views of the hotel in My Google business over 3 months.

Even though we didn't do a real SEO campaign, the hotel has now a very good ranking for specific location based queries.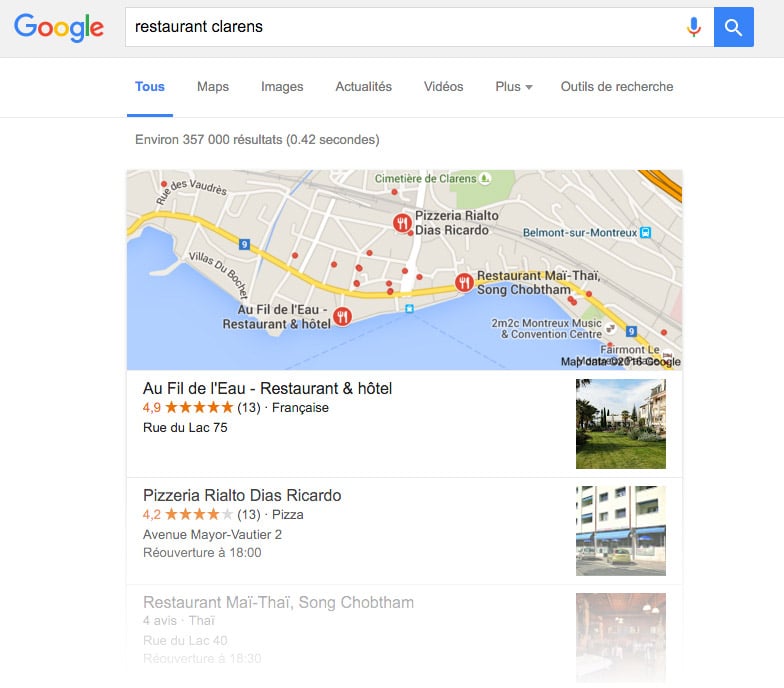 A unified the brand
To make sure all digital presence do have a common look, we made sure the user would always find the same pictures and informations. The hotel is present on social media but mainly Online Travel Agencies (OTA). Since the venue did change its name we had also to clean the old content and move relevant content when required.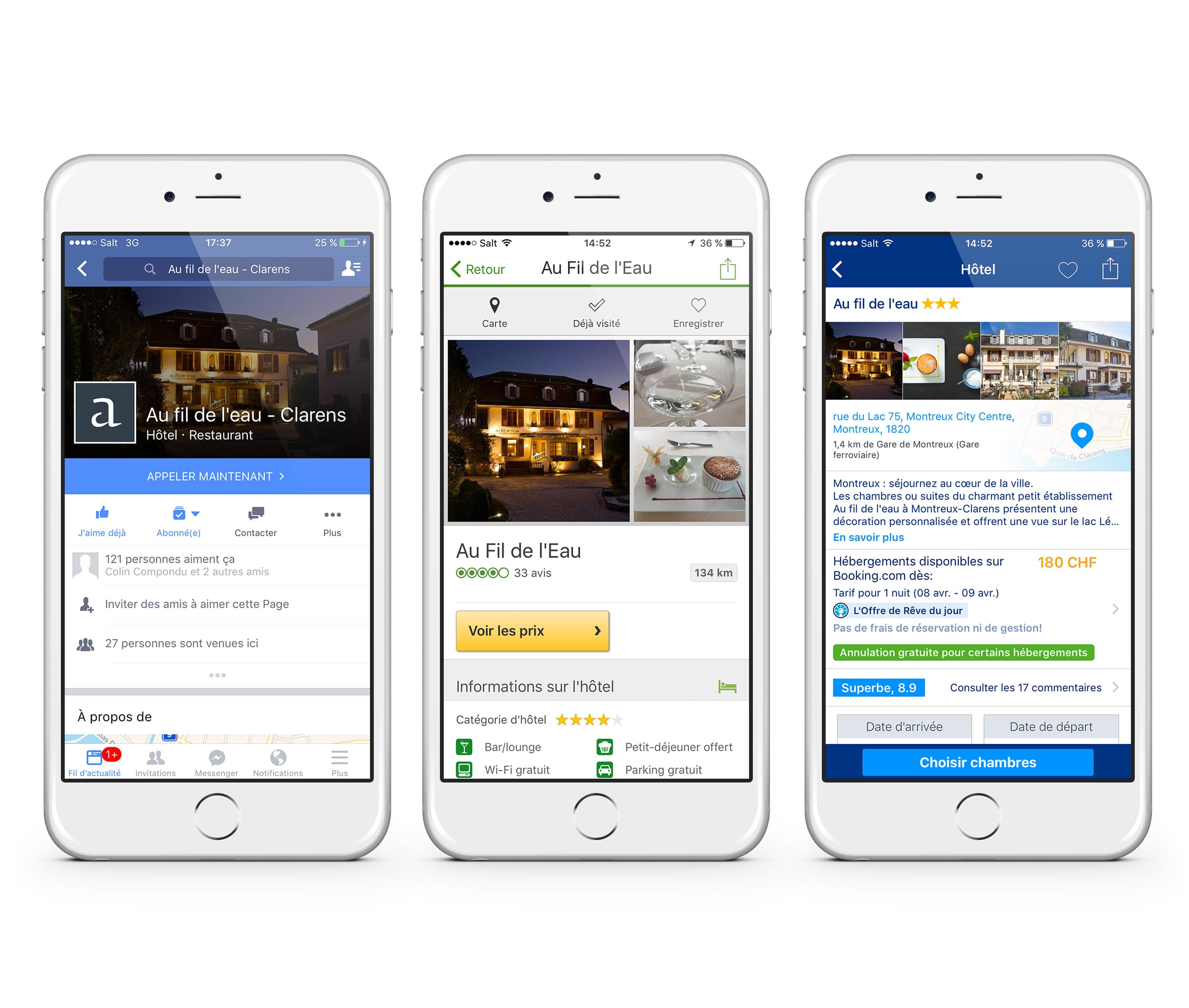 Actionable metrics
By installing Google Tag Manager on the website we were able to track the conversions. We have now valuable metrics to improve every channel even further.

As a result of those improvements, the hotel is now going into the high season with very good expectations.
Studio Ginkgo built the responsive website while Jerome Viguet was in charge of the branding and project management.