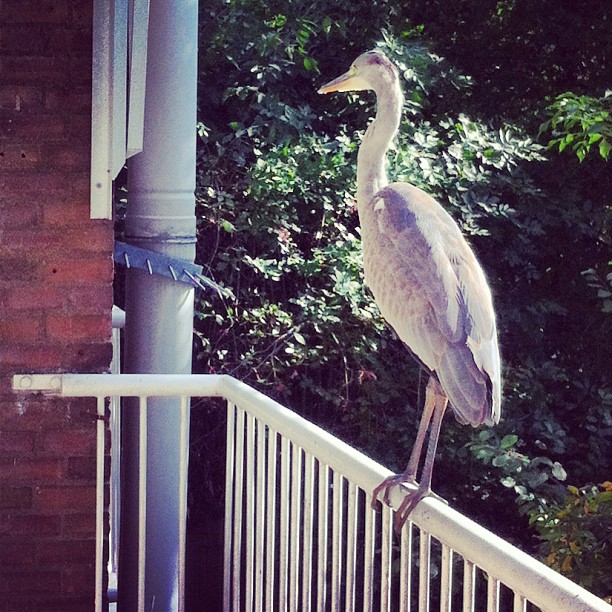 When you visit Amsterdam, you see this bird everywhere. The one on the picture above landed on our balcony! These animals are not shy. There are the temple monkeys of Amsterdam. But what's their name? I'm not a bird specialist, but the web can help!
It is a Blauwe Reiger (héron cendré)
I posted this picture initially on Instagram with the title "héron". Someone suggested it was a "Common Crane" (grue cendrée). But after some research is really seems to be a "héron", but a Grey Heron (héron cendré). Below is what Wikipedia says about this bird.
In the Netherlands, the Grey Heron has established itself over the past decades in great numbers in urban environments. In cities like Amsterdam, they are ever present and well adapted to modern city life.
Do you ornithologist agree with this? Or is it another one.
Crazy birds of Amsterdam
Yes, birds can ice skate. The video below will prove it!
[youtube=http://www.youtube.com/watch?v=Yv9sL5evuzE&w=750&h=450]