Should I pay for local.ch?
Local.ch, and search.ch are among the most used websites in Switzerland. As a small business owner you will be rapidly confronted with the question: Should I pay to add a link or a logo on my local.ch entry?
Local.ch is free, in the beginning
Under certain conditions, getting your first entry online will not cost you a penny. Just register it with this form. Swisscom, the owner of Local.ch and Search.ch has to publish your information. The trick is that after you have subscribed, every modification will come with a hefty fee. You need to change the phone number of your company? No problem sir, that will 30 CHF.
A portfolio of offers
The local.ch website does almost never give you a price. But if you discuss with them on the hotline they become more talkative. I'm not 100% sure those prices apply for all type of businesses. But here are some of the available options proposed.
The basic: 1 category – CHF 50
All entries will be displayed on local.ch, unless the user searches for a category. For example, if I'm a yoga school in Muttenz. When the user searches for "Yoga" in "Muttenz", if I have the category "yoga" my entry will be displayed, otherwise not. Also, without category your business is never shown on the yellow pages. Here is an example with 1 category and another one with 4.
local Business Card – CHF 350
1 photo
A 450 character description
All modifications to your entry will cost your CHF 30, each time.
local Info – CHF 590
The premium version they will try to sell you..
Up to 6 photos
A long text description
With this contract, you can modify your entry whenever you want without costs. If you have subsidiaries the can be listed here as well.
Options
local Info Extended: Opening hours + additional meta information as payment options. This option is free if you take the local info.
local Link: the link to your website. 390 CHF per year !!!
local Highlights: A colored background to stand out in listings. CHF 190 per year
All prices are per year and excluding VAT.
---
So now your question should be: Should I pay or not?
Why you should pay.
1. Local.ch and search.ch have a lot of traffic.
Alexa ranks search.ch as the 16th most visited website in Switzerland. Local.ch is 20th. If you don't have a website, most probably your local.ch entry will be display on Google when someone search for you. Therefor your local entry will be your first touch point with your customer.
2. Qualified traffic
Visitors reaching your website through your local entry are highly qualified. This will result in lower bounce rate and longer visits.
3. Google is sending your potential customers to local.ch first
Local.ch pages are quite well ranked on Google. Often your potential customers will be either redirected to a local listing or your entry on Google. But more and more Google Maps entries are shown before any other link.  This went to the point that local.ch is now even using Adwords to make sure they appear on top. See below 😉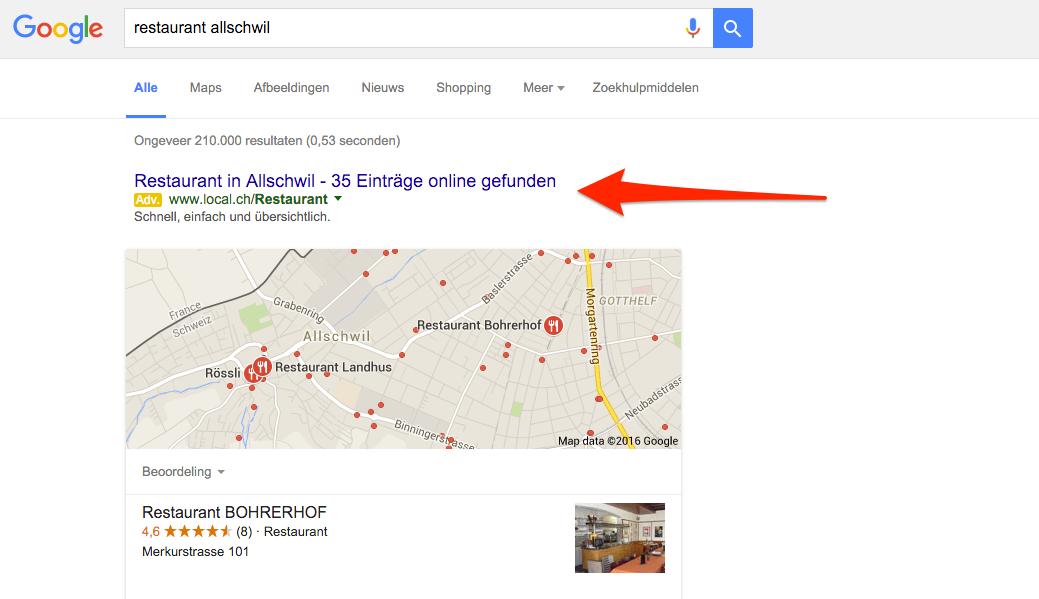 4. People actually use local.ch to find stuff.
Potential customers might be searching for your business directly on local.ch (or the yellow Pages). Often their results are really relevant and the website has more accurate information like opening hours than Google.
Why you should NOT pay.
1. Digital Marketing with no metrics to measure = bad
Giving money to local.ch is doing paid advertisement, but without (almost) any metrics. If you do a display advertising or CPC campaigns on Google or Facebook your can measure almost everything. You know how much every click and conversion did cost you. On the other hand with local, the only metric you have is the numbers of visits with local.ch as a referent to your website. There is no way to know how many times your entry has been shown to users on the local.ch website. Nor if they were relevant to your business.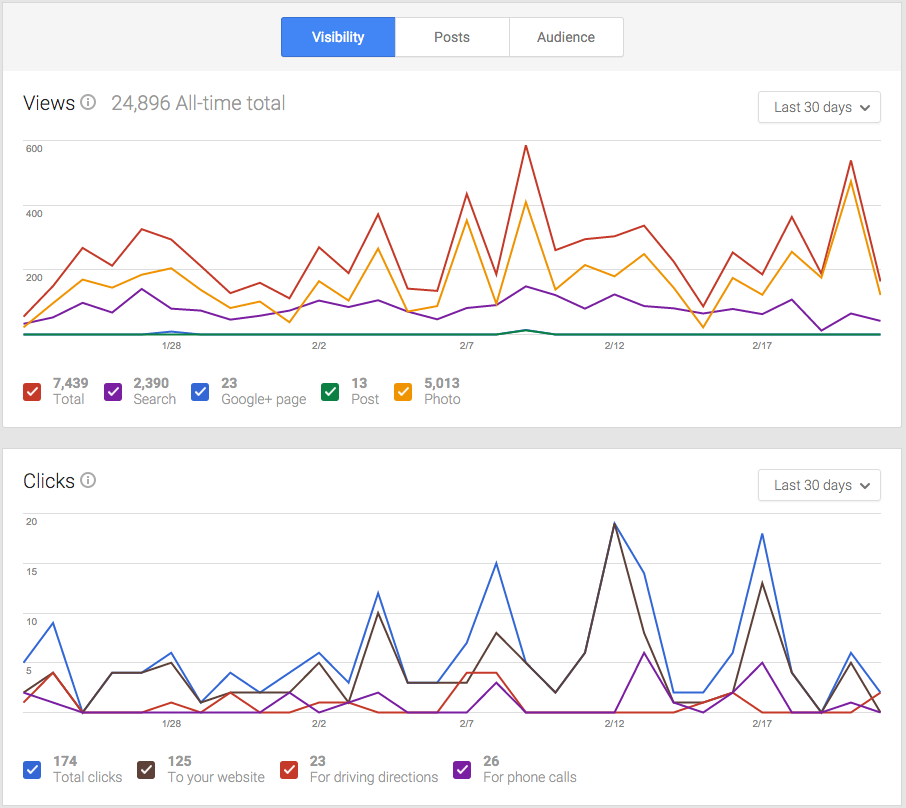 2. It could hurt your SEO
Basically Local is not respecting Google's recommendations for Paid links. You can read the full article here (in French).
3. Three year contracts only
Yes, all their contracts are for 3 looong years. So if you change your mind after taking a deluxe package for one grand per year… you can just keep on paying. Sorry.
So now, what should I do?
Before paying local.ch:
Have a good and optimized Google Business Entry, it's free and will often appear before any link on location based queries (ex: baker in Nyon) made on the search engine.
Make sure your website is correctly optimized for relevant keywords .
You can register your business on Foursquare for free. If relevant Yelp and TripAdvisor will help too.
If you don't have a website: Make one. Even a very simple one, just put the right content on it.
Then if you still have budget left, consider doing Adwords and Facebook advertisement. You will get a lots of metrics and no 3 years contract..
Do you see any other reason to pay or not to pay for your entry on this online directory? Do you think having a complete entry with pictures on local is actually a good idea?
Additional resources