Initium is a Swiss startup offering watchmaking course in the Jura. They needed more visibility for their brand. After an analyse we came up with an action list to improve their online marketing.
My role
Act as Digital Communication & Traffic Manager
Improve the ranking on specific keywords
Advise and implement usability improvement on the website.
Implement a newsletter tool
The results
A first place on Google
With improvements to the website (technically and content wise), we managed a first position for the most relevant keywords. For a number of other high competition keywords, we earned a couple of places. We are continuously working on improving this further.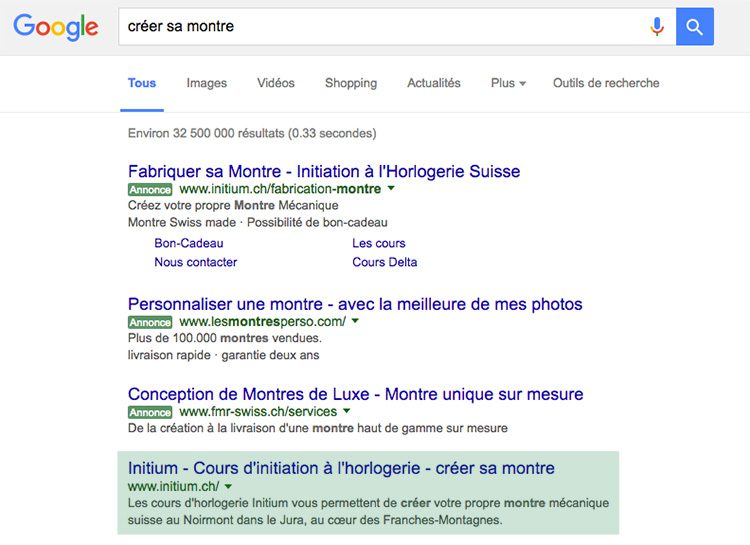 Search Marketing campaigns
We also produced Search Marketing campaigns. By tracking every action leading to a conversion (form submission, click on the email address or a phone number) we can measure the effectiveness of every traffic source.

Also by continuously reviewing the ads and improve the quality of the traffic (lower cost per click, lower bounce rate) we can ensure that the media budget is spent wisely.

Facebook Advertising
We leveraged Facebook's advertising capacities to drive relevant traffic to the initium.ch website. By continuously A/B testing to variations of the ad we improve the Clickthrough rate.