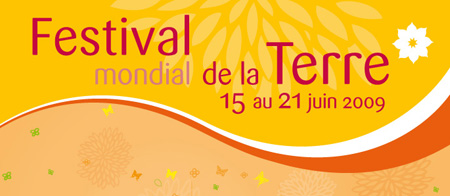 During the last edition of the "Festival de la terre" (Earth festival) in Lausanne we made some movie. Togheter with Patricia, Aurélie, Thomas and Valère we shot a bunch of short film for the festival's website. We were really short on preparation but the result is here.
Junior Tshaka: Love, love, love
His website: www.junior-tshaka.com
Ambiance et soirée VIP
Ambiance des conférences
All the movies on Youtube
The festival is organized by a bunch of over motivated people working from the Nice Future association. Have a look to their other initiatives like The Ethical Fashion Days or the The Planets Guardian Angels ("les anges gardiens de la planête").